The only time I seem to accomplish goals is when I write them down, in a public place such as this blog, so that I "have to be" accountable for them. There are no major mind blowing goals going on here, just some everyday things that I need to work on.
And I list that sparkles is always more appealing than one that doesn't, right?
Workout in the mornings regularly. This one is so hard, but so easy! I occasionally pry myself from the warm sheets and get my workout over with, but have still not made a habit of it. I MUST make it a habit. Some afternoons there just isn't time. Such as this entire week... and last..
Cut back on cokes. (as I sip on my large Sonic Coke I grabbed on the way into work..)I had done so good for close to three years, but I have been letting it slide here lately. If you know me, you know that my life consisted of multiple cokes daily. And by multiple, I'm talking 5 or so. My whole life. I changed a few months before my wedding (3 years ago) and while I am still doing awesome, I have reverted back to my old ways a little. I am having at least one daily. Which is not too bad, but something I would like to work on.
Book 2 Stella & Dot Trunk Shows by the end of the month. I am not good at being pushy or asking friends and family to do things for me. Never have been and probably never will be. This goal is about putting myself out there and just going for it. What's the worst that can happen? They say "No"? It's not like they will hate me for wanting to help them earn free jewelry ha!
Also, I would like to push a few key items for my demographic. The Paw Print Charm Necklace for the Mississippi State fans and any other bulldogs fans or bulldog lovers out there! And the Horseshoe Necklace. My High School's mascot is a Mustang. What Mother or Mustang Fan wouldn't want one? And the red and blue jewels for the Rebel Fans. It's almost football season people, I just want y'all to look fabulous while sipping your whiskey and watching football, OK!!
Clean More. Self Explanatory really, but I am no housewife. I could think of nothing worse, really. When I get home from work, the last thing I want to do is clean the house, but it must be done! (Dang it...)
Read a devotion daily. I have been without a new devotion book for longer than I care to admit. Any suggestions would be greatly appreciated!
SAVE MONEY. Think new house, Callie. The more you save, the faster you can build. Tighten Up!
LOVE LIFE!! I feel like I do a pretty dang good job at this one, but there's always room for improvement.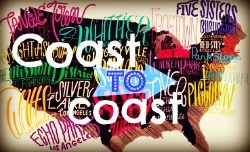 And, join me in adding your blog to this link!
Perfect way to find bloggers in your area :)
Genius