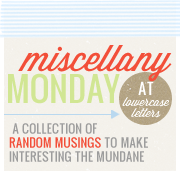 Ok so this is always fun!! Rare, but fun. I went to Ulta yesterday in search of some new make up that
Pink LouLou
 suggested on her blog last week!! Let's face it, I have been wearing the same blush since 7th grade, I thought it
might
be ok to switch it up. She suggested a "Nars" blush and the "Smashbox" shimmer. Well, I was only successful in fiding the shimmer, but I love it!! I will have to get to Sephora at some point to find the blush. Is there still a Sephora in the new J.C. Penny is Dogwood, or did it close when the Sephora store opened in Renaissance??
Speaking of fun at Ulta, it's always fun to check out the O.P.I. colors, especially when they are by two get one free. (I am a sucker for any type of "deal") So I left with three fun new colors.
~My Chihuahua Bites
~Cozu-Melted in the Sun
~ and I can't remember the third, but it's a purply-pink
On Friday night, we went to Keifers for Cody's big 2-6. He's officially on the wrong side of his twenties hehehe... I can say this, bc I still have exactly one week. Where has the time gone?? GEEEZZZ (at least we are still the youngest of our age, right Cody??)
The night started at Keifers
And the night ended with this at Phillips!
four. crawfish and sunshine
On Saturday Kendol, Krista, Cody and I made our last trip to Mudbugs for the year.
Sad. Day.
five. luke bryan/doobie brothers
If you didn't catch the Crossroads of Luke Bryan and The Doobie Brothers on GAC, I suggest you look for a re-run. Trust me.
Ya'll will never guess who worked out this morning... This girl!! I have decided that since I usually do spin class, the elyptical or run at the gym in the afternoons... with the occasional round on the ab machines, that I needed to be doing something with my upper body and arms. I refuse to do weights at the gym with all of the body building men, using insane sized weights and making inappopriate noises with each curl... meanwhile I'm over in the corner with my 5 or 10 lber's looking like a fool.
So Kendol and I put together 5 little free weight programs for me to do with 6 exercises each.
I am going to attempt to do the programs once a week in the morning
(at home, while watching Home Improvement).
Monday: Shoulders
Tuesday: Abs
Wednesday: Arms
Thursday: Abs
Friday: Back
(switching up the order, of course, and eventually get to using heavier weights)
I did three sets of 15, of each of the six exercises and it took no time!! And even better than working out, I actually put my make-up on at home, "fixed" my hair instead of the blow dry and run method I usually do and I was 15 minutes early for work. GO ME!!
seven. beach and birthday
6 days until we leave for the beach
7 days until the 4th of July
(American Flag swimsuit is already packed.. no worries)
8 days of until my birthday at the beach