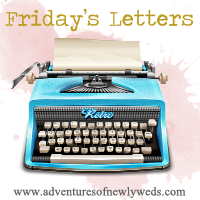 Add caption
Dear Coffee,
I tried you again yesterday. Different brand. Different kind. You are still disgusting. Maybe one day you will change my mind. Until then, I will continue on with Coca Cola Classic. It never lets me down.
Dear America,
What the hell is wrong with you? Sending Colton home on American Idol? Have you lost your minds? I'm still convinced that this week and last are rigged and for ratings... and I'm over that! Get it together... and fast, bc if you happen to send Phillip or Skylar home before the top three, we will have a real problem. Seriously
Dear Colton,
What a breath of fresh air you are for the music business and America. A man who is not afraid to be himself and not afraid to show his love for the Lord. And to go out of the competition with a christian song?? You are amaze and have huge things ahead.
Dear Readers,
Enjoy!
You Are Welcome.


Dear Old Man at Walgreens,
I sincerely apologize for thinking (and maybe acting like) you were a creeper. When really, you were just a sweet old man who just happened to have two $10 Walgreens giftcards that you wanted to give-away. You are too sweet.


Dear Turkoiz,
I am obsessed with my new bracelet.
Dear Friday,
I am so glad you are here. Now if you could just fly right on by to 5:00 that would be fantastical. I have friends coming to town that I cannot wait to see and a Warrior Dash to get ready for in the morning. Let's make this a great weekend, shall we?
Dear Kendol,
Five years ago tomorrow we met. I was in Victoria's Secret sweatpants and an extra large "I Love Coors Light" t shirt (so classy) getting ready for our last Tri Delta Date Party. You were going with my first cousin, who was/is one of your best friends from high school. After the party (and back in my VS sweatpants and XL shirt), Kaylis went to bed and left me to entertain you. We sat on the porch talking until the sun came up. Then we decided to go to Hardees for some breakfast. Once we got there, you made the executive decision that we had to go inside. I was barefoot... Seriously? Who knew our lives would change forever that day? God sure is funny sometimes.
I love you,
Callie