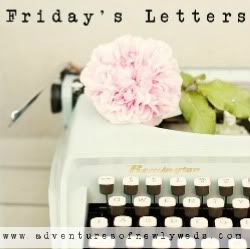 Dear Mississippi State University Men's Basketball Team-
Was last night a joke? Was this season a joke? I do not appreciate you playing with my emotions all season, nor do I appreciate the high blood pressure you have caused. You are so good. So good. How come sometimes you can't get it together? I am almost to the point where I can no longer watch. Please don't make me give up on you.
~ Your Loving, but O So Desperate Fan.
Dear Dee Bost (bball team)-
We will miss you so much. I love you. That is all.
~Callie
Dear Delta (the dog)-
I know we aren't the best of friends, but I am always nice to you. This morning... that may have changed. You were not so nice to me. I know you do not like the rain and I don't blame you, but I cannot control the weather. Thanks for making me 20 minutes late for work because you're a diva.
~Your Mother
Dear Decadron and Rocephin-
You are miracle drugs and I will never be hesitant to go to the Doctor ever again, if this is what it provides. One thing, could you please not make my right leg go numb for a day next time.
Preshiatya!
~The Sickly Gal from Wednesday
Dear "Need To Breathe" Pandora Station-
I love you and all that you entail. You have broadened my Christian music playlist with such awesomeness and never fail to put a smile on my face.
~Your New Biggest Fan
Dear Chick-Fil-A-
Could you please relocate to somewhere besides my office building and my hips? You make it very hard to resist with your delicious smell. You know I cannot resist that Buffalo Sauce of yours or those Waffle Fries. I regret to inform you, but we must break up. I cannot continue to visit you multiple days a week. It is not good for my health or my beach bod. I will be down at the Subway.
~ The Stealer of All Your Texas Pete
P.S. PSsssshhhhYeaRight!! Who am I kidding? I hate Subway. See you in a few hours??
Dear Panama City-
Please be nice to us old ladies when we arrive next week. The first time I ever graced you with my presence, all of my friends got tickets (I did not thank goodness.We were only 18, but that's besides the point). The second time I graced you with my presence, I left my wallet on a bar the first night I was there. Needless to say, you have never been very nice to me. I would appreciate it if nothing like this happened this time. I know it's slightly impossible, but try and keep it classy. See ya in 1 week!! PCBSBK2K12 or BUST!
~Spring Break Crashers
Dear Regular Exercise~
I promise I have not forgotten about you, even though I wish I could. I have just been
a little
under the weather for 9 days now. Yea, that's right 9 days. And no, I am not making excuses. Today, I am back and ready for action... Ok, so maybe I enjoyed our little break and am not ready... but I am back nonetheless. See ya soon.
~Your (not so) Biggest Fan
Dear Skyler Laine-
Us folks from Brandon are super proud of you. I know I don't know you personally, but I am rootin' for you big time!! Keep doing what your doing girl!! You've got this.
~(One of) Your Biggest Hometown Fans
P.S. Please tell Phillip Phillips that everyone here loves him too... Seriously.
And if he didn't have that precious girlfriend of his, I'd tell you to snag him up real quick! Dang it.

Dear Work-
Could you please be considerate to all of us today and just fly by? While I am not a teacher, anxiously awaiting Spring Break (Hate you all.. Kidding... Kidding... Everyone I know is a teacher), I am the fool who gets just as excited for the weekend every single week. Only for you to come back around far too soon... every.. single..time.
~Your Slave
Dear Parentals,
I hope you had a great and relaxing day yesterday. For the first time since 1995, you did not have to be stressed out on cheerleader tryout day. Let me break that down for yall. I have 2 sisters, one that's 3 years older and one that's 10 years younger. That's 17 years worth of cheerleader tryouts. That would be as long as Eleanor has been alive. I was in 4th grade when Ann-Hamilton tried out for the first time. Bless.Your.Hearts.
~Your Loving Daughters
Dear Readers-
Thank you so much for supporting and reading the gibberish I set in front of you each day. You are angels and I love each and every one of you :) You are the best.
~ Cal

Dear Weekend-
Please get here quickly. Let's make this one the best yet.