I have come across lots of favorites lately and wanted to share them with you! And what better way to do that then by linking up with
Lindsey
for Friday Favorites.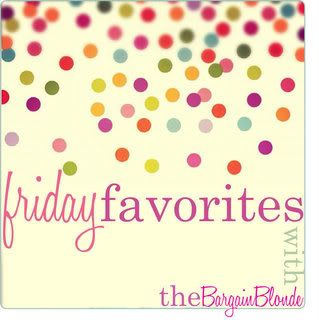 Fashion Favs
The maxi skirt.
In particular, this beauty from
The Loft
.
It is my first attempt at a printed maxi skirt and it has been a huge hit!
Seriously, if you haven't bought one of these yet, please do.
You will love me for it! They are so comfortable.
The Jack Rogers.
My Momma got these for me for my birthday.
They need some serious breaking in, but I love them.
And.. I love that they come in narrow sizes.
If you need a good summer sandal, get you some!
Fruit Trifle.
I made this deliciousness for the 4th of July and I highly suggest it.
Super easy and pretty healthy.
1 Angel Food Cake Mix
4 Packs of Low Fat Cheese Cake Pudding (and milk)
Fruit of your choice.
I layered: blueberries on bottom, crumbled cake, pudding, strawberries and blueberries, repeat.
I also mixed some whip cream in with my pudding.
Who doesn't love whip cream?
P.S. The pudding with whip cream also made an awesome fruit dip for my leftover fruit!
Make Up Favs
E.L.F. Mineral Infused Mascara. $3
Seriously obsessed.
E.L.F. Eye Shadow Brushes. $1 Each
Self Explanatory.
Fall Preview Favs
EEEEKKKK.
I'm so excited bc everything that they have "sneak peaked" is gorg.
Such as these beauties.
Calling all Auburn/Florida Fans.
Precious Orange Necklace Alert!!
And there seems to be tons of black which I'm pretty excited about.
Since I wear something black every single day of my life.
And my Fav News of the day, Football season starts in 56 days!!